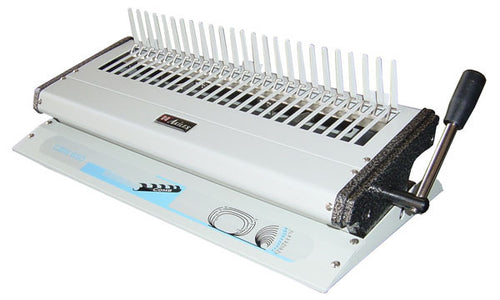 Akiles CBM650 Manual Binder
CBM650
Modular Comb Opener
The Akiles CBM650 is a heavy-duty modular plastic comb opener that allows you to open and close all standard size binding combs (from 1/4″ up to 2″ in diameter) and up to 14″ in length. Its simple-to-use & all-metal construction design guarantee high productivity and durability.
Product Description
• The CBM650 modular unit is designed to work as a stand alone unit, as well as a mounted module to one of our comb binding punches such as CombMac-24E, DuoMac and VersaMac.
• The unique ambidextrous design of CBM650 means its handle can be installed on either the left or right side, allowing an efficient operation whether you are left or right handed.
• User-friendly design and heavy-duty all metal construction guarantee maximum productivity and durability.
---