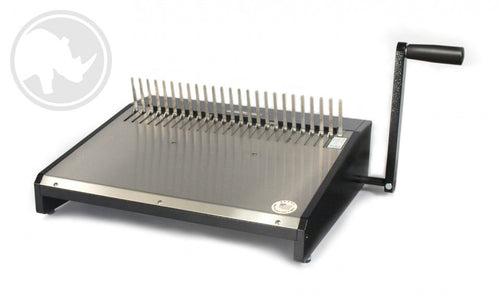 Rhin-O-Tuff ONYX HD4470 Comb Opener Module
The HD4470 comb opener will open comb elements from ¼ inch to 2 inch.  The HD4470 can open up to 21 element combs for documents up to 14 inches long.  The HD4470 will mount on any vertical Rhin-O-Tuff OD or HD punch (optional mounting kit available).
***SPECIAL PRICE? E-mail us at: sales@justbinding.com***
This item is eligible for FREE SHIPPING!
---