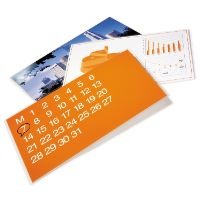 HeatSeal Crystal Clear Letter Size 11-1/2" x 9"
HeatSeal Crystal Clear, Letter Size, Long Edge Seal, 11-1/2" x 9"
Nothing shows off your ideas better than GBC HeatSeal lamination supplies. You'll experience brilliant color, superior protection and crisp, professional results with Ultra Clear and Crystal Clear pouches. They're perfect for any project, and work with the HeatSeal H700, H600, and H450.
GBC Item#3200400 3 mil 100 pcs
GBC Item#3200403 5 mil 100 pcs
GBC Item#3200405 10 mil 50 pcs
---